Lorde -

Green Light (MIDI File)
MIDI is perfect for remixers and producers - Backing and accompaniment tracks are perfect to sing and play along to
"Green Light" is a song made 'in the style of' Lorde / The duration of this file is 3:50. This song is available to download in multitrack MIDI format.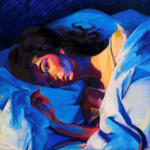 Format
MIDI File
Added on
Saturday, 08 April 2017
Length
3:50
From the album ...
Melodrama
No more entries to show...
---
MIDI File-3010